TU Wien Academy for Continuing Education – Connection Science, Technology and Business! Mit wissenschaftlicher Expertise, state-of-the-art Tech Know-How und Praxisinput aus Wirtschaft & Industrie bieten wir Ihnen nicht nur Bildung, sondern ein Sprungbrett zu neuen Horizonten!
The IMD MBA is a one-year, top-ranking, personalized, and experiential learning journey with purpose. Own your career direction, develop as a leader, and get equipped to create a positive and lasting impact with the IMD MBA. Marcella Rispo, IMD – International Institute for Management Development
VDI nachrichten Stipendien
Weiterbildung und Stipendien für Ingenieure
Stipendien
---
Vielleicht haben wir auch für Sie den passenden Studiengang. Schauen Sie doch einfach mal nach.
Mehr erfahren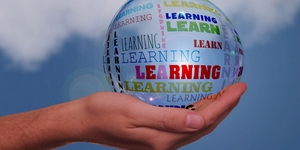 Bildungsanbieter
---
Finden Sie in unserer Datenbank Business Schools, Universitäten, Fachhochschulen und andere.
Mehr erfahren